Property Management in Brentwood, California
With a growing population of approximately 50,000 local residents, Brentwood is a smaller city in Contra Costa County. Once an agricultural powerhouse, in the 20th century this community witnessed a huge influx of new citizens from across the Bay Area. Modern Brentwood is a largely residential community, with many people commuting to San Francisco. In fact, the city is investing in new infrastructure and mass transit options, including a potential eBART station all of which should help further simplify these commutes.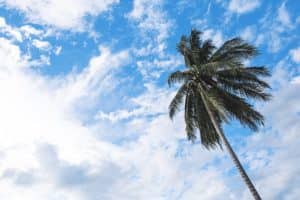 Explore the City of Brentwood
Brentwood has plenty of amenities and local points of interest, making this community a popular destination for students, families, and single working professionals. The city has repeatedly been recognized with the Playful City USA designation, which celebrates Brentwood's abundance of recreational facilities and public health initiatives. With over 234 acres of public parkland and 70 award-winning parks, Brentwood offers plenty of appeal for her residents.
Investing in Brentwood, CA Rental Property
Brentwood has witnessed phenomenal population growth over the course of the past few decades, with a 700% increase in local residents from 1990 to 2010. As this transition has taken place, much of the former farmer land within the community has been transformed into residential tracts. As the city continues its efforts to grow the existing infrastructure and make room for new residents and businesses, population growth is expected to continue. Naturally, this means housing needs in Brentwood will rise as well.
Purchasing rental properties in Brentwood is a savvy option for generating investment income, but it's important to develop a strategy for maximizing your income. Many housing providers purchase homes, thinking it will be easy to make a quick profit. In fact, running a rental property in Brentwood can easily become a full-time job.
Partnering with a Brentwood Property Manager
Working with a qualified property manager in Brentwood, California is a simple way to take the stress off your shoulders, all while boosting your monthly returns. Of course, it's important to find the right property management firm. You're not only looking for an affordable option; instead, you need a Bay Area expert who knows how to optimize your property for success.
At Bruce Croskey Real Estate, we've helped hundreds of local homeowners to get the most out of their rental homes. We offer comprehensive property management in Brentwood; from maintenance to marketing and everything in-between, we've got you covered.
Schedule a free consultation
Maintenance does not equal Repairs
Why Choose Bruce Croskey Real Estate?
Learn what sets us apart from the crowd.
We're Eager to Take Your Calls
At Bruce Croskey Real Estate, you'll never find yourself leaving endless messages to get our attention. Things move quickly in the property management world, and we're happy to provide guidance at a moment's notice.
Cutting-Edge Technology Keeps Us Efficient
Unlike the other guys using outdated platforms to keep their properties afloat, we use innovative technology to keep your firm protected and manage relationships with our clients—it's a difference that truly shows.
Your Tenants Will Love Our Customer Service
Don't leave your tenants dealing with just any old property manager. We work overtime to provide exemplary customer service, keeping renters satisfied and reducing your turnover rates.
Lots of property managers use extra fees and expenses to nickel and dime their clients, but we're cut from a different cloth. When you work with Bruce's team of experts, you'll know what to expect each month.
Your Tenants Will Love Our Customer Service
Don't leave your tenants dealing with just any old property manager. We work overtime to provide exemplary customer service, keeping renters satisfied and reducing your turnover rates.
The Bay Area's Property Management Experts
We know the East Bay. We know real estate.
Choosing the right property manager in the East Bay is a serious decision you shouldn't take lightly. You're not simply looking for the cheapest player in the game. Instead, you need a partner who understands the challenges of the local market and will work to protect your investment, keep tenants satisfied, and most importantly, make you money. At Wolfgang Property Management, we strive to ensure every client receives the best property management possible.
From Pittsburgh to Antioch, Bridgehead, and Bay Point, our seasoned team knows the East Bay, inside and out. For three generations, our family has been helping local property owners and investors to get the most out of their properties. Whether you need help managing a single home or you're struggling to keep up with a portfolio of residential and commercial units, we can help you achieve enviable results.
Why Choose Bruce Croskey Real Estate?
Our results can't be denied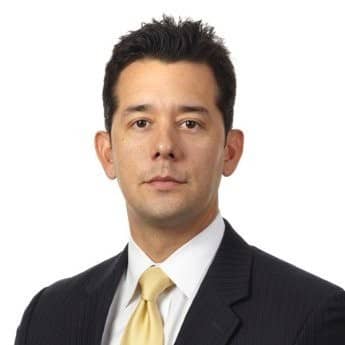 I Would Highly Recommend Wolf
Through Wolf's expert knowledge, he was able to demonstrate the rent we would be able to achieve, which was actually much higher than what other managers estimated. He was able to achieve that rent with virtually no delay.
-Carlos Azucena, Satisfied Client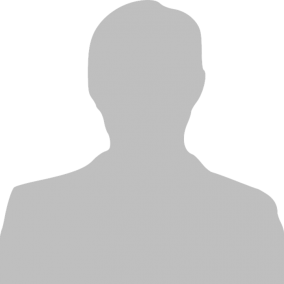 Wolfgang has taken care of my property since before I came to China four years ago. It was a good decision and I am resting assured and confident that my property is well taken care of.
-Michael Whitten, Satisfied Client