Revitalize Your Property Listing with Bruce Croskey Real Estate
September 7, 2023
0 Comments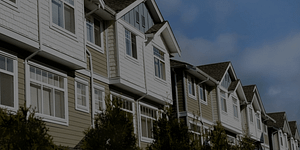 Introduction:
Are you a residential seller who's been struggling to sell your property for a few months with another agency?  It can be a frustrating experience, but don't lose hope!  At Bruce Croskey Real Estate, we understand that sometimes, a fresh approach and a new perspective can make all the difference in selling your home.  When your listing contract expires, we're here to help you rebrand your property with a revitalized marketing strategy or explore alternative options like turning your property into a rental.  With our expertise and experience as one of the area's most prominent property management companies, we'll calculate your options and provide valuable insights to help you achieve your real estate goals.
The Challenges of a Stale Listing:
A property that has been on the market for an extended period can face numerous challenges.  Buyers may start to wonder if there's something wrong with the property, and this perception can lead to lowball offers or even no offers at all.  Potential buyers who are looking for fresh listings with enticing marketing strategies may also overlook your property.
Why Choose Bruce Croskey Real Estate:
When you partner with us, you're enlisting the expertise of a team that specializes in breathing new life into stale listings. Here's why you should consider working with us:
1.  Fresh Marketing Strategies: We understand that a one-size-fits-all approach doesn't work in real estate.  We'll create a tailored marketing strategy that showcases your property's unique features and appeals to a broader audience of potential buyers.
2.  Professional Photography and 3D Scan: High-quality photos and videos can make a world of difference in how your property is perceived.  We'll ensure your home looks its absolute best in all marketing materials.
3.  Comprehensive Market Analysis: We'll provide you with a detailed market analysis to help you set a competitive price for your property.  This is essential for attracting serious buyers.
4.  Alternative Solutions: If selling your property isn't yielding the desired results, we can explore alternative options.  Our expertise in property management means we can guide you through the process of turning your property into a rental, providing a steady income stream and potential tax benefits.
5.  Transparent Communication: We'll maintain open and honest communication throughout the process.  You'll be well-informed about the progress of your listing and any adjustments we recommend to ensure its success.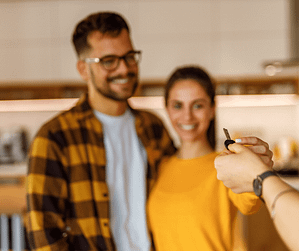 Turning Your Property into a Rental:
If selling your property isn't the best option in the current market conditions, don't worry.  Our team can help you explore the possibility of turning your property into a rental.  This can be a profitable solution while you wait for the right time to sell.  We'll handle all aspects of property management, including tenant screening, maintenance, and rent collection, so that you can enjoy a hassle-free experience.
Conclusion:
If your residential property has been languishing on the market for months with another agency, it's time for a fresh start with Bruce Croskey Real Estate.  We have the knowledge, experience, and dedication to revitalize your listing and help you achieve your real estate goals.  Whether you're looking for a new marketing strategy or considering turning your property into a rental, we're here to provide valuable information and guide you through every step.
Contact us today, and let's turn your real estate dreams into a reality.