If the Pittsburg CA home you're selling is pet-friendly, say so.
April 29, 2022
0 Comments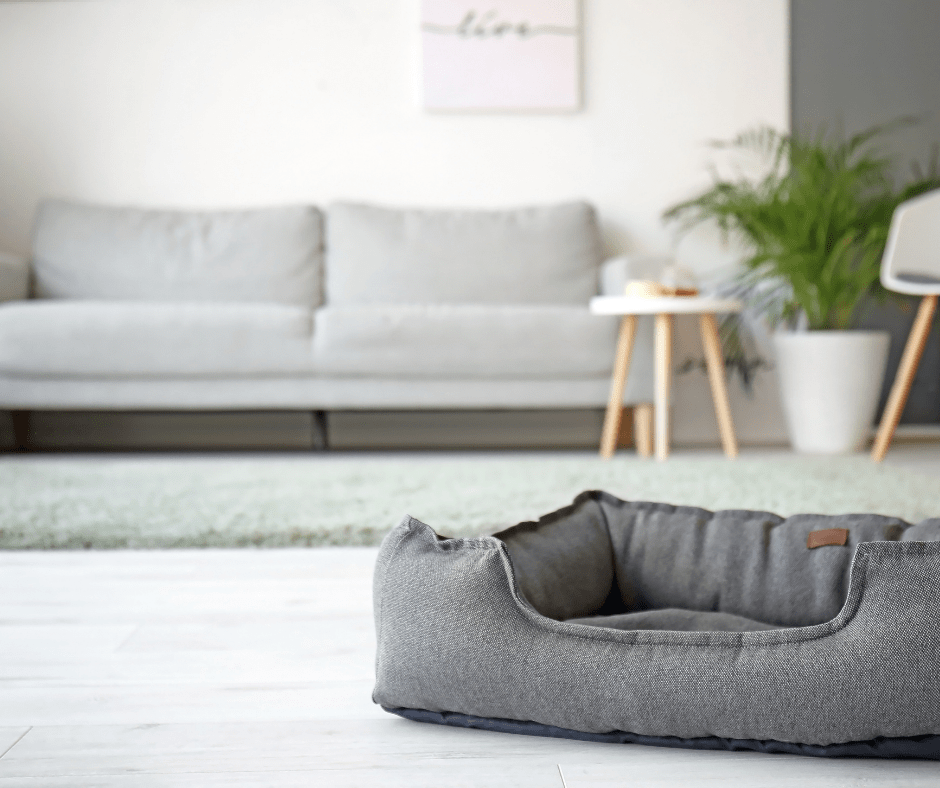 For years, real estate agents and home stagers have advised clients to hide the pet beds, the food bowls, the toys, the litter box, etc. They wanted to erase all signs that a pet lived in the house. Of course they also wanted the pets out of the house for photo shoots and showings.


Getting them out of the house is a good idea. Pets can be distracting to pet lovers and off-putting to non-pet lovers. Plus, there's always the risk of a door being left open and a pet escaping into a busy street.


But removing all signs of pets may no longer be a wise idea. A report on Realty Times even suggested that you might want to display a photo of you with your dog, place a basket of toys on the hearth, or leave a dog or cat bed in plain view.


The purpose? To show that your home is pet friendly. Why? Because 60% of Americans are pet lovers. According to petfoodindustry.com this is even more pronounced if you live in a predominately Caucasian or Hispanic neighborhood. There the percentages are 70% and 69% respectively.


These percentages are likely to grow, according to a report citing why millennials are buying homes today. The #3 reason was so they can have a better home for a dog. 42% stated their reason to buy a home in the future was a desire for pet ownership or a desire to have a better place for the dog they already own.


And then there are the Baby Boomers. In spite of predictions that as we age, pet ownership would decline, the opposite is happening. Boomers are not only continuing to own pets, they're spending more money on pet food, toys, treats, clothing, and veterinary care than ever before.



If Boomers are your target buyers, it might be a good idea to show how easy it would be to install a pet door with access to an enclosed back yard.


My thoughts – if you do have a pet, make sure that the dog or cat bed is kept clean and odor-free, and your floors aren't floating in hair. Get the cat's litter box out of the house when it's going to be shown, and if you can't take Kitty along, pet him or her in a crate for safety. There is still 40% of the overall population that doesn't own pets – and some of them have allergies.


What makes a home pet friendly?


A secure yard for dogs to play in and/or safe walking trails. Floors that resist toenail scratches. Carpeted staircases. Out-of-the-traffic places for food and water bowls and pet beds. Windows with large sills for Kitty to observe the neighborhood.


The bottom line is that unless you live in a neighborhood where pets are not allowed, it's a good idea to point out your home's pet-friendly attributes, even if you don't own a pet yourself.